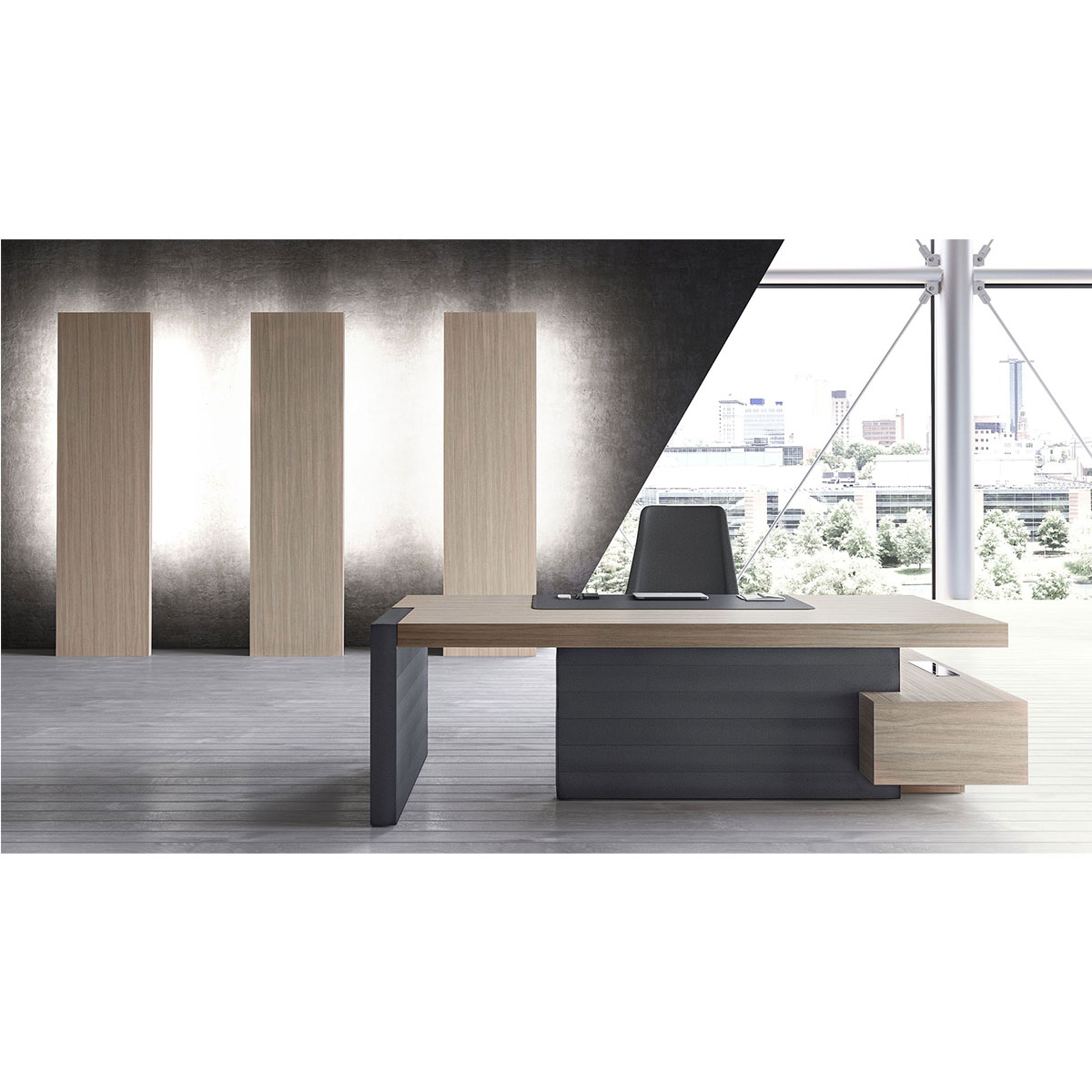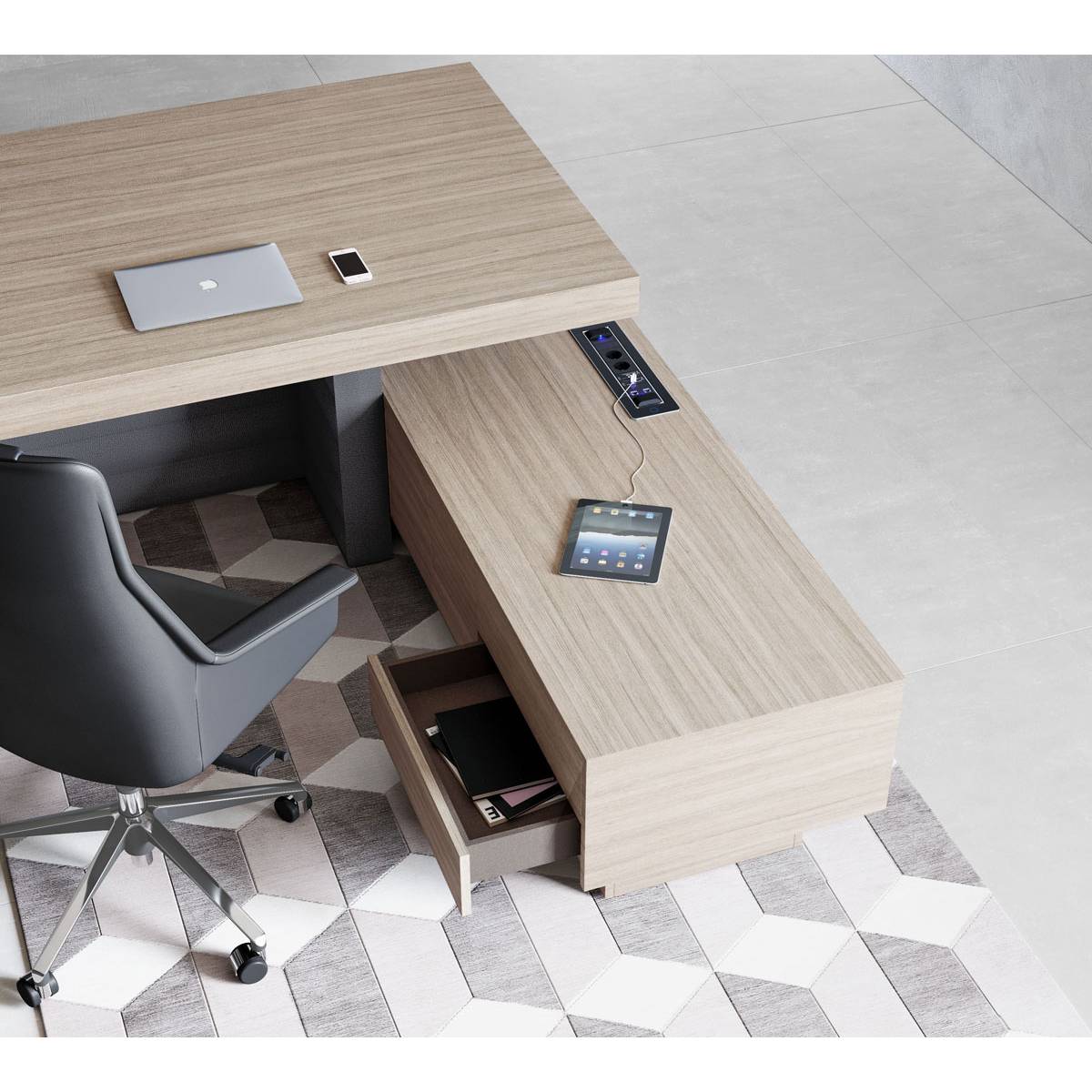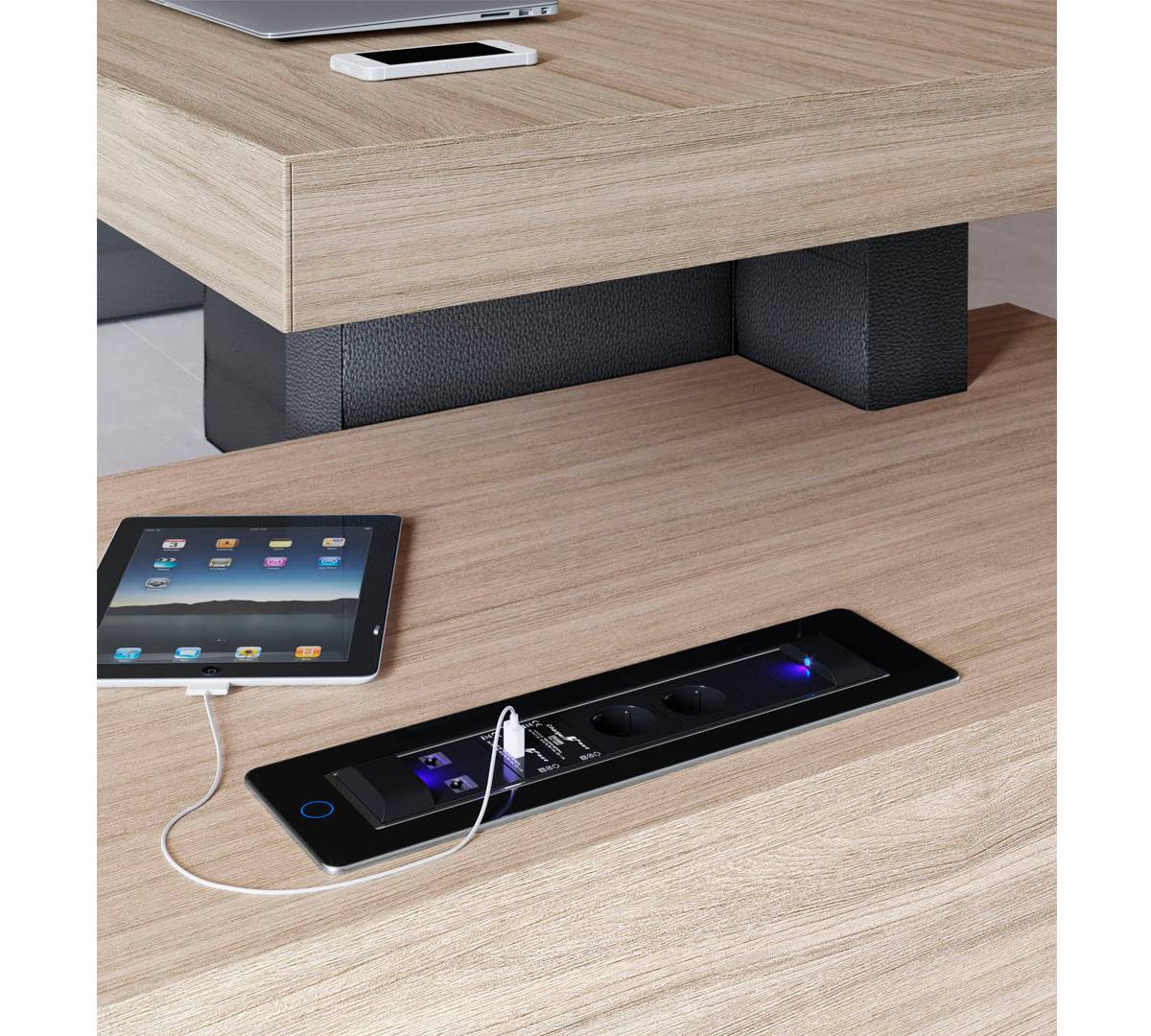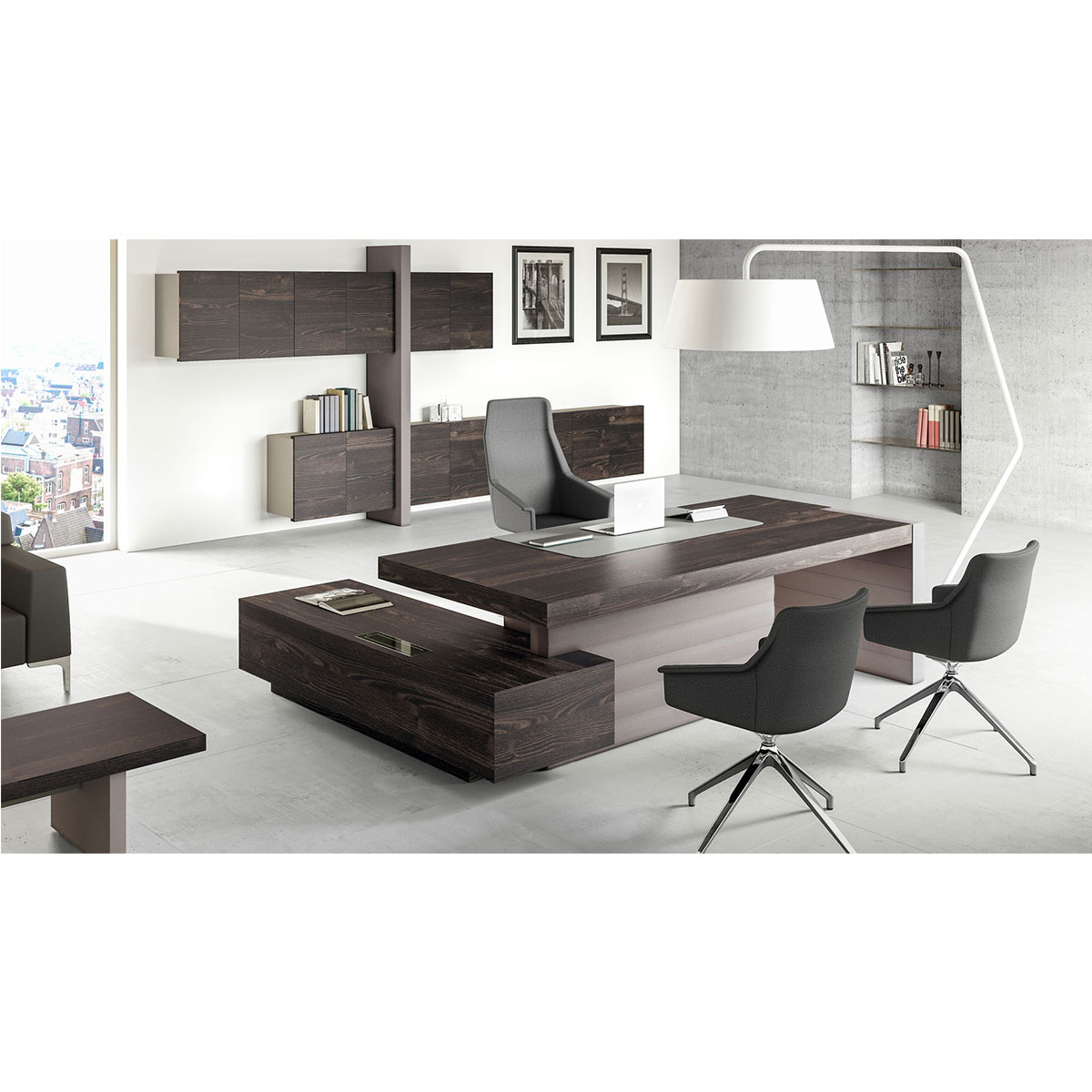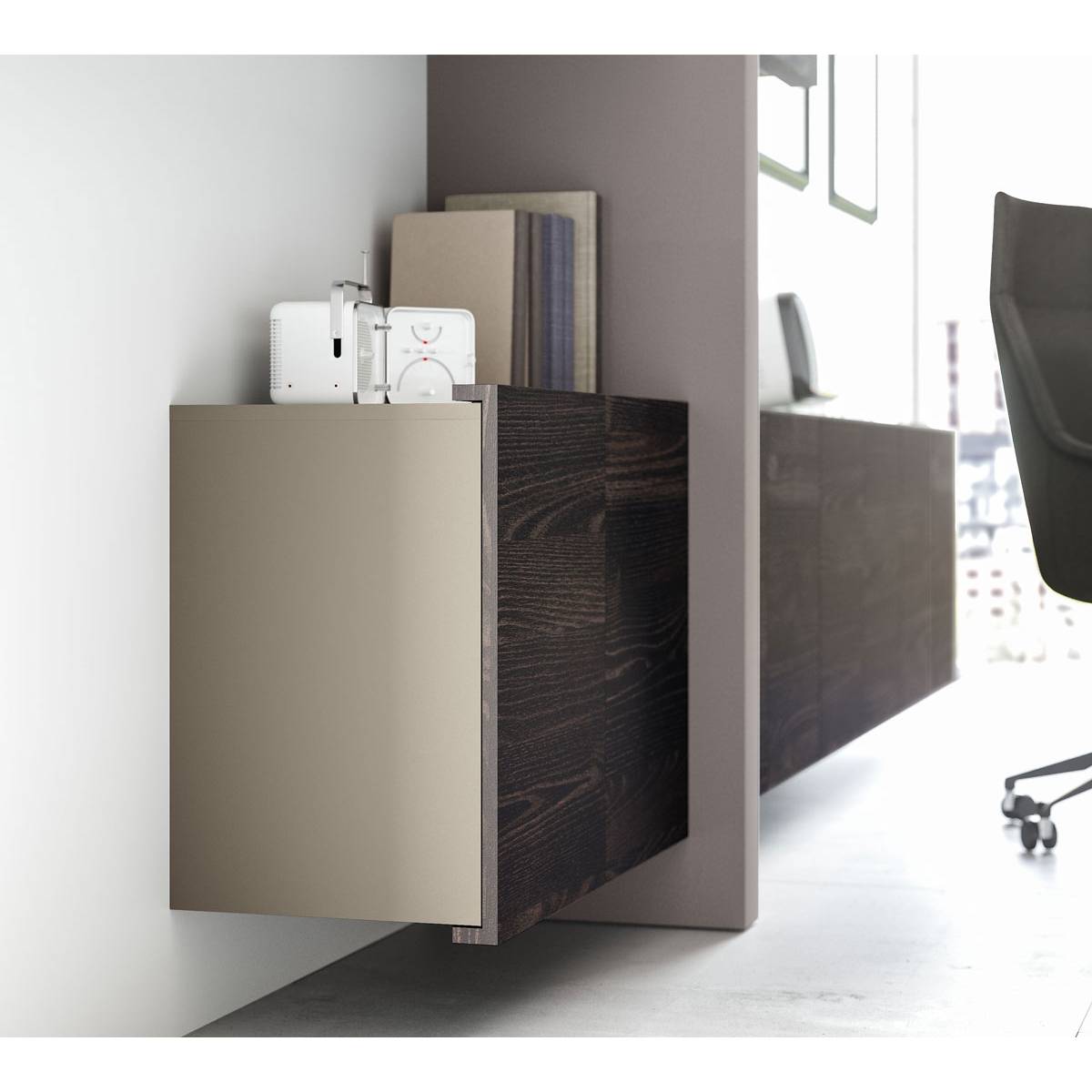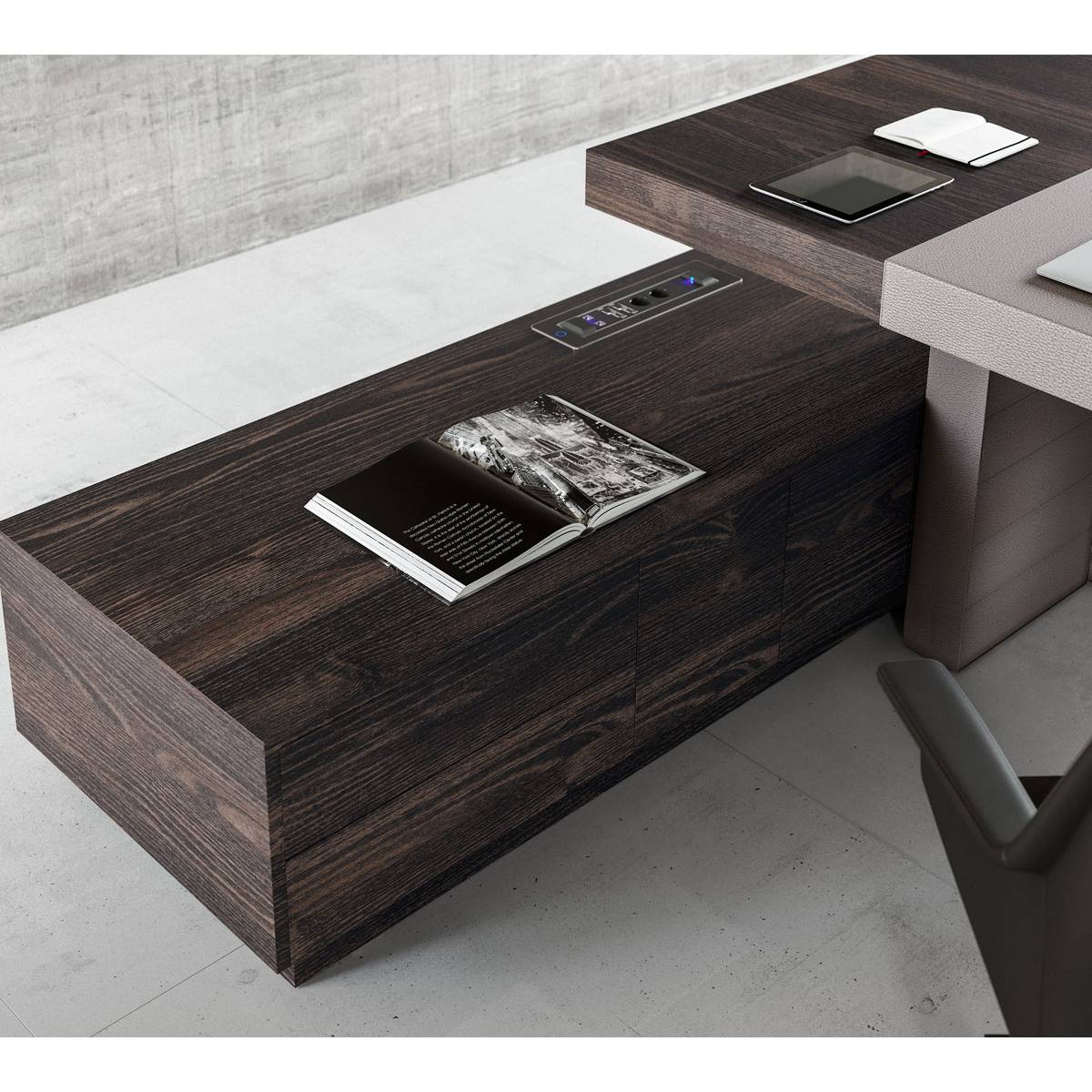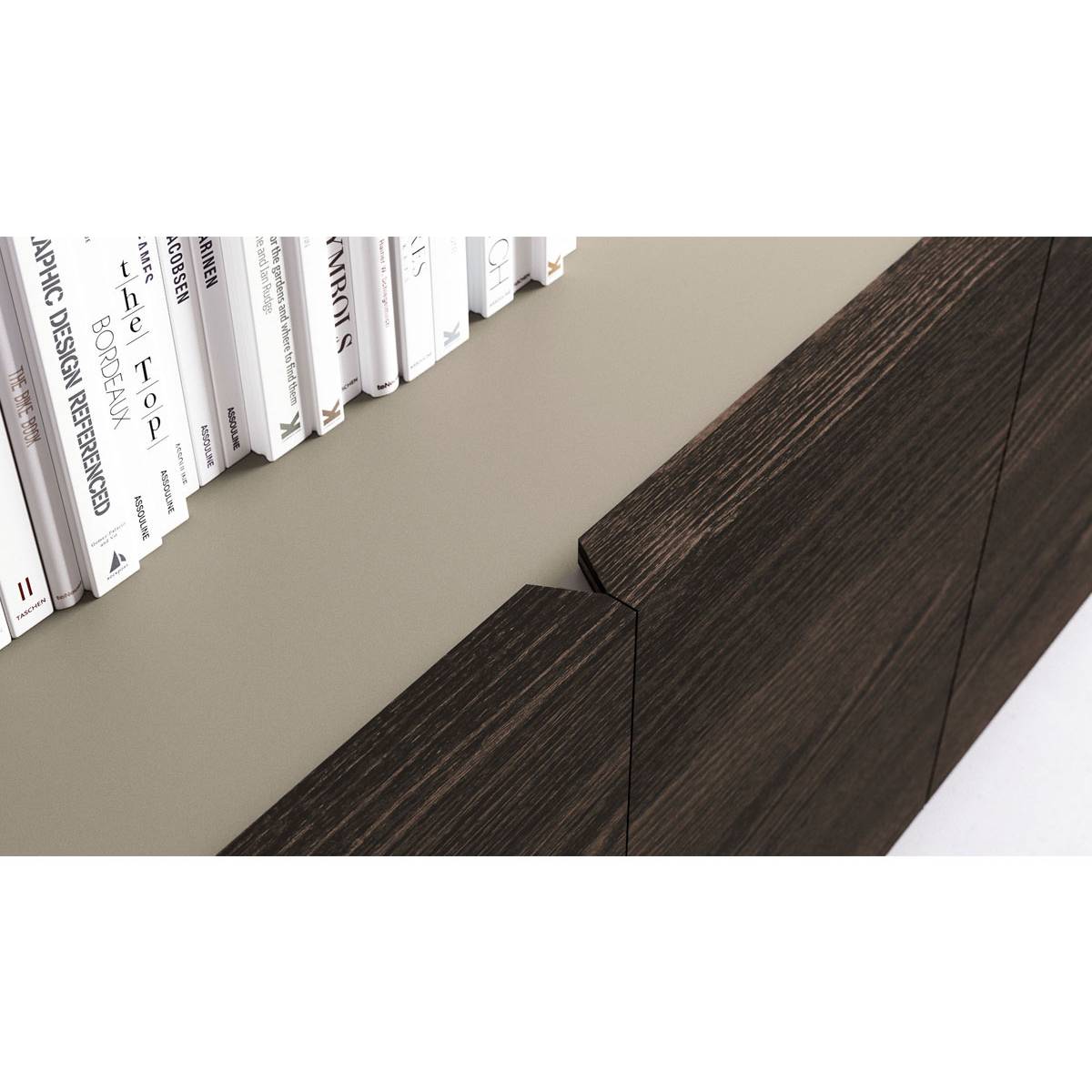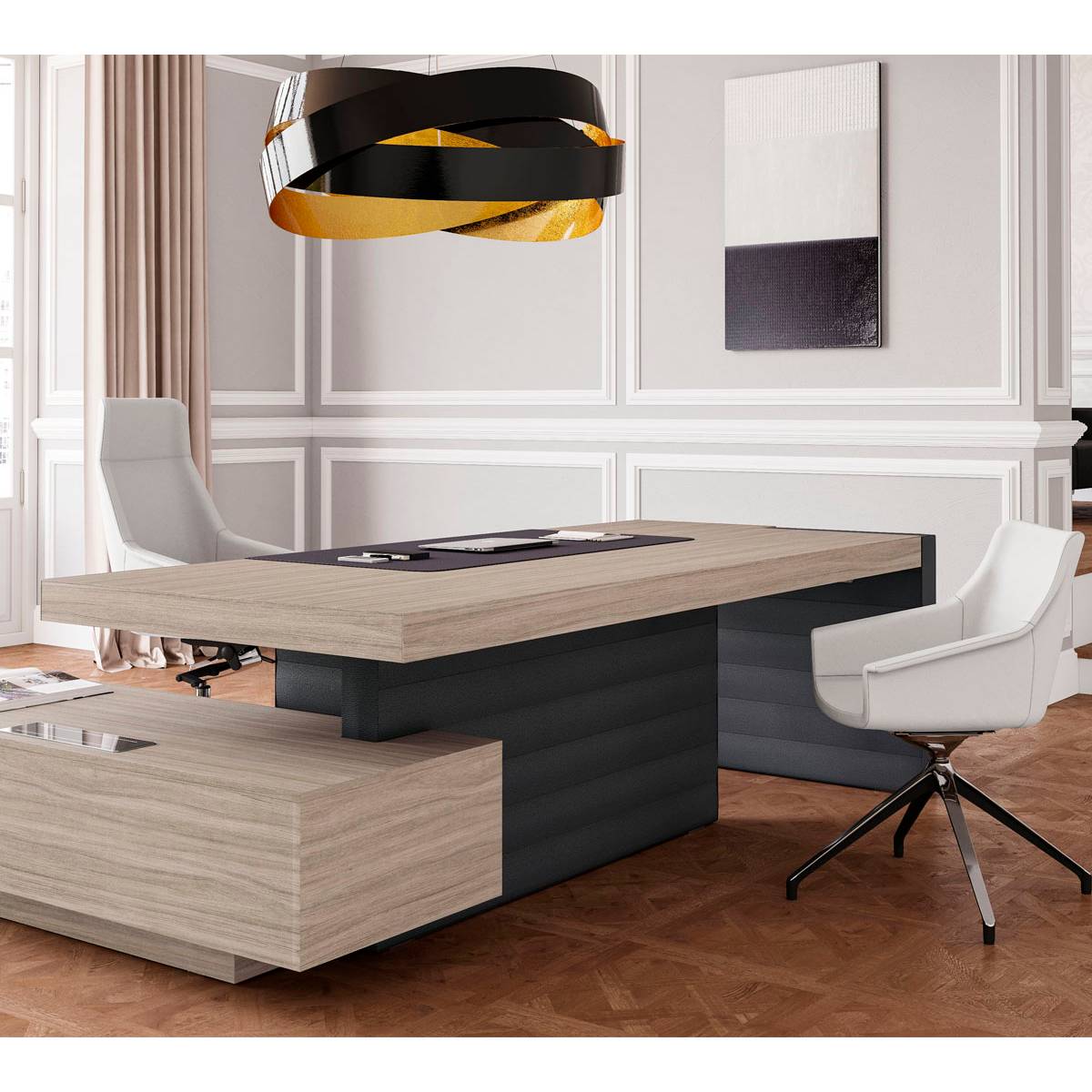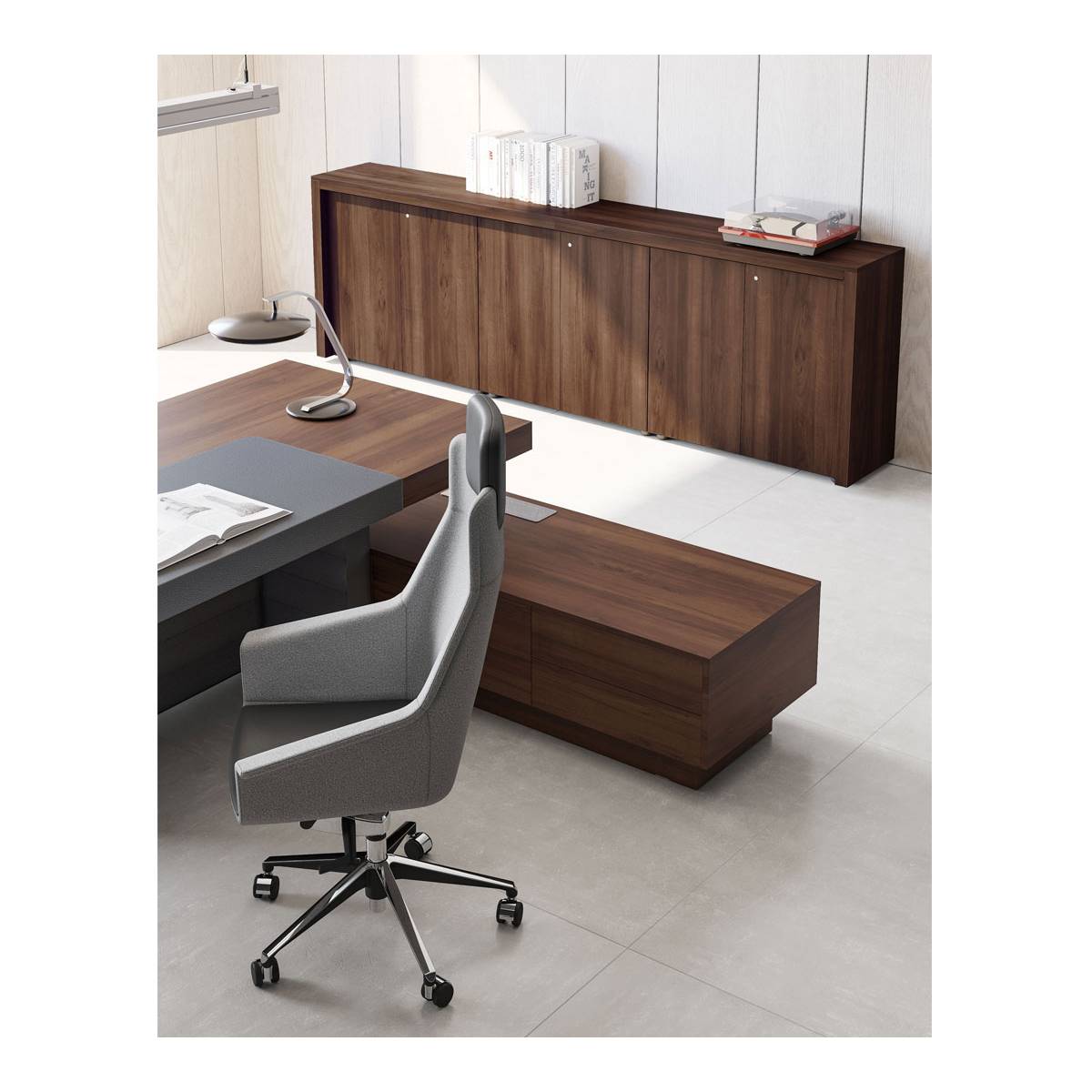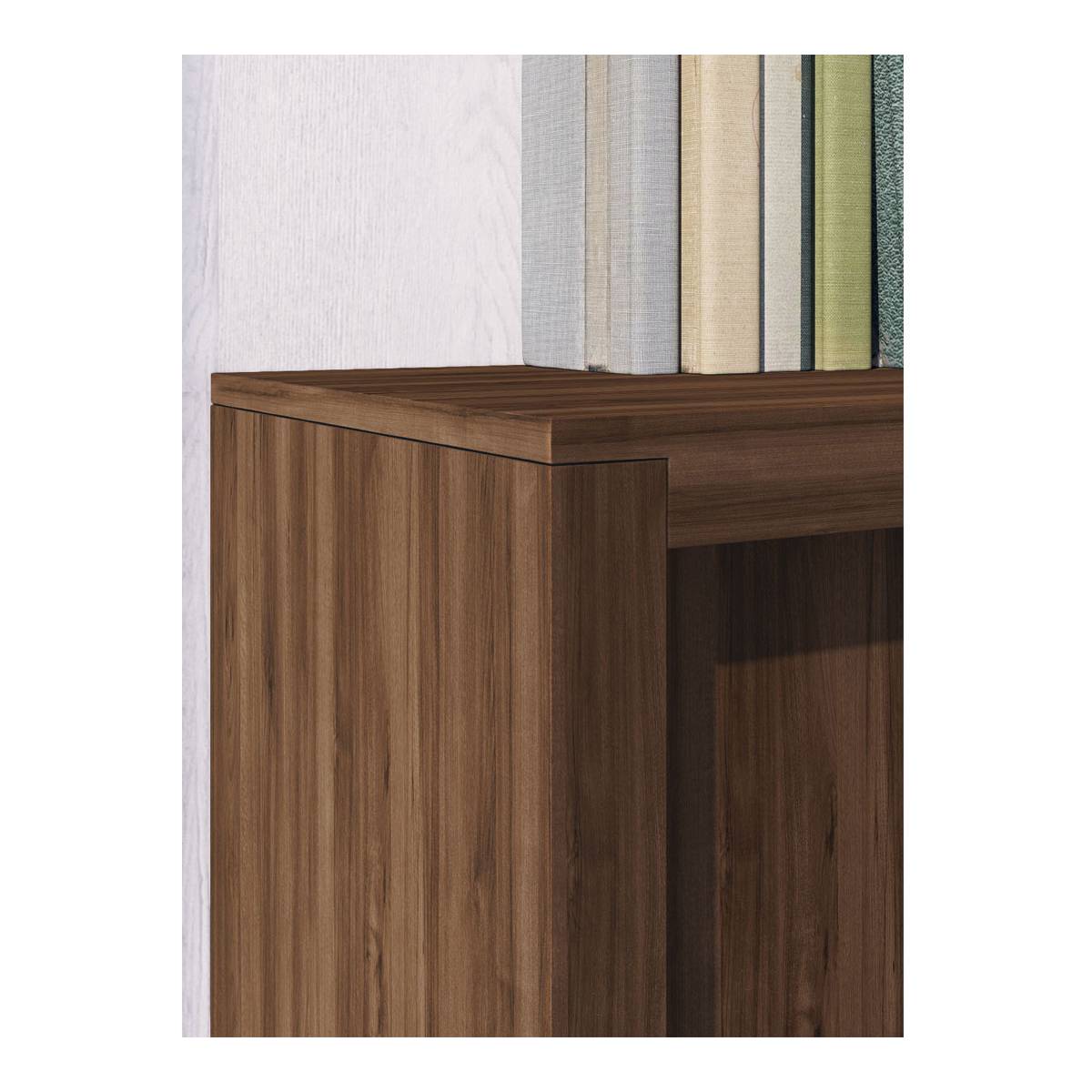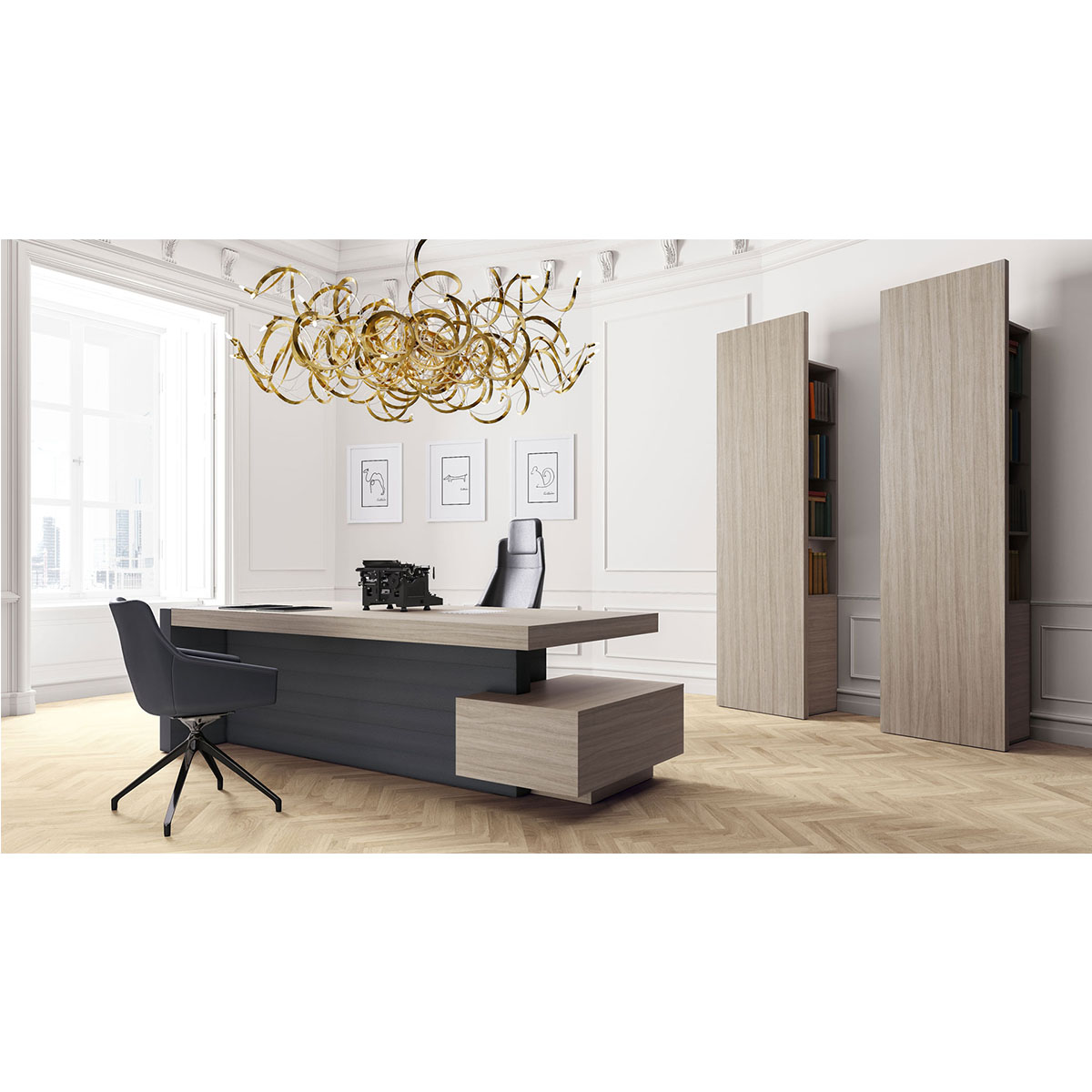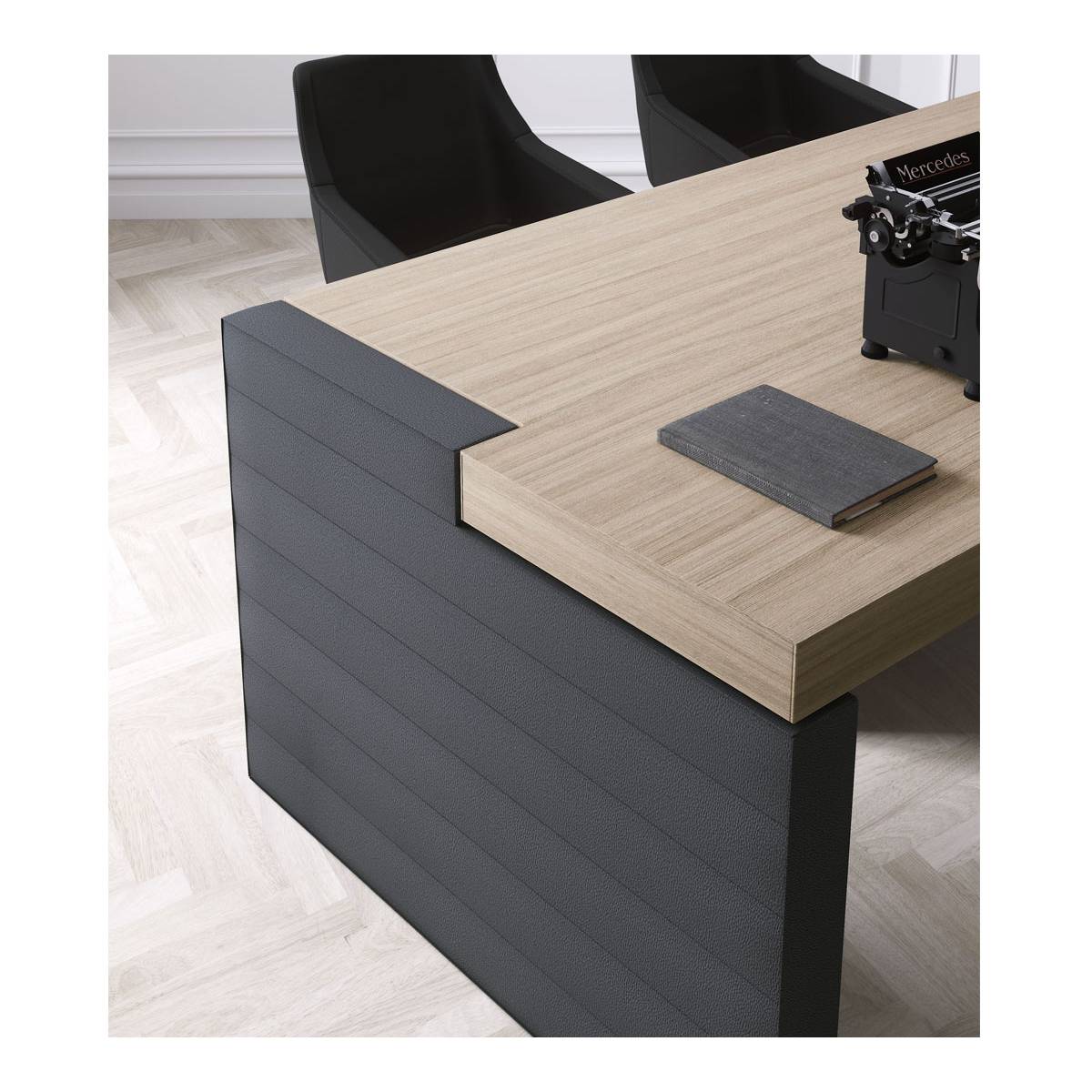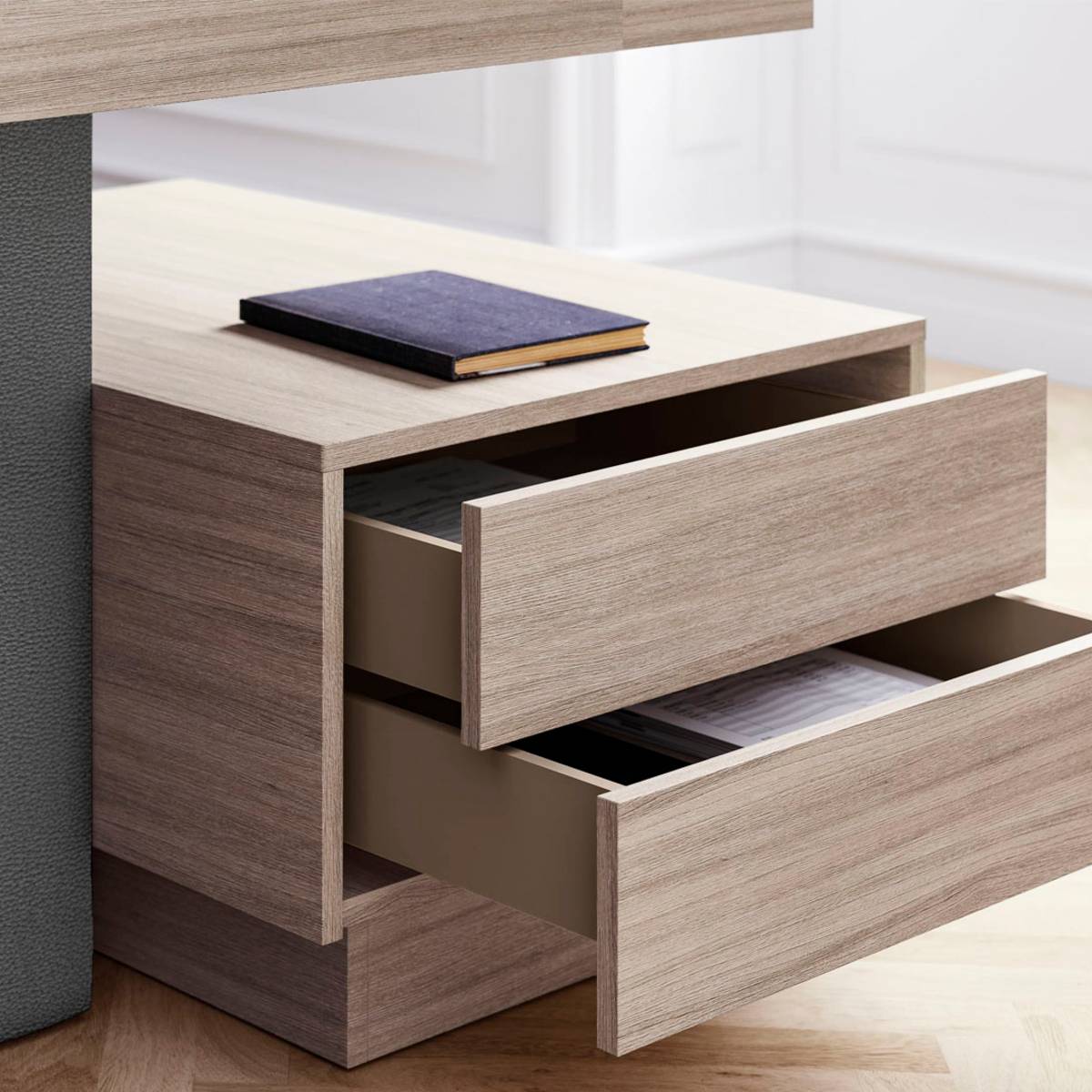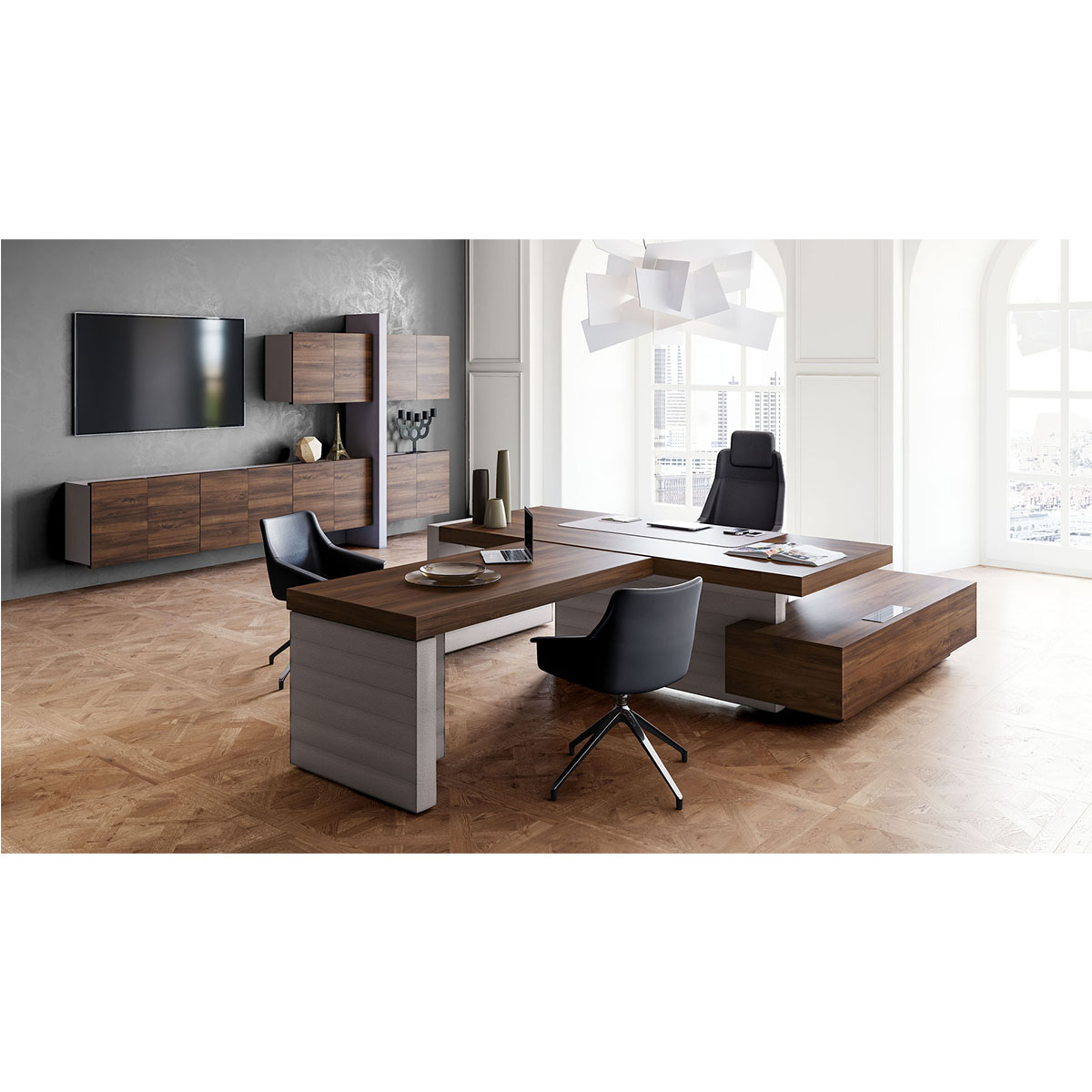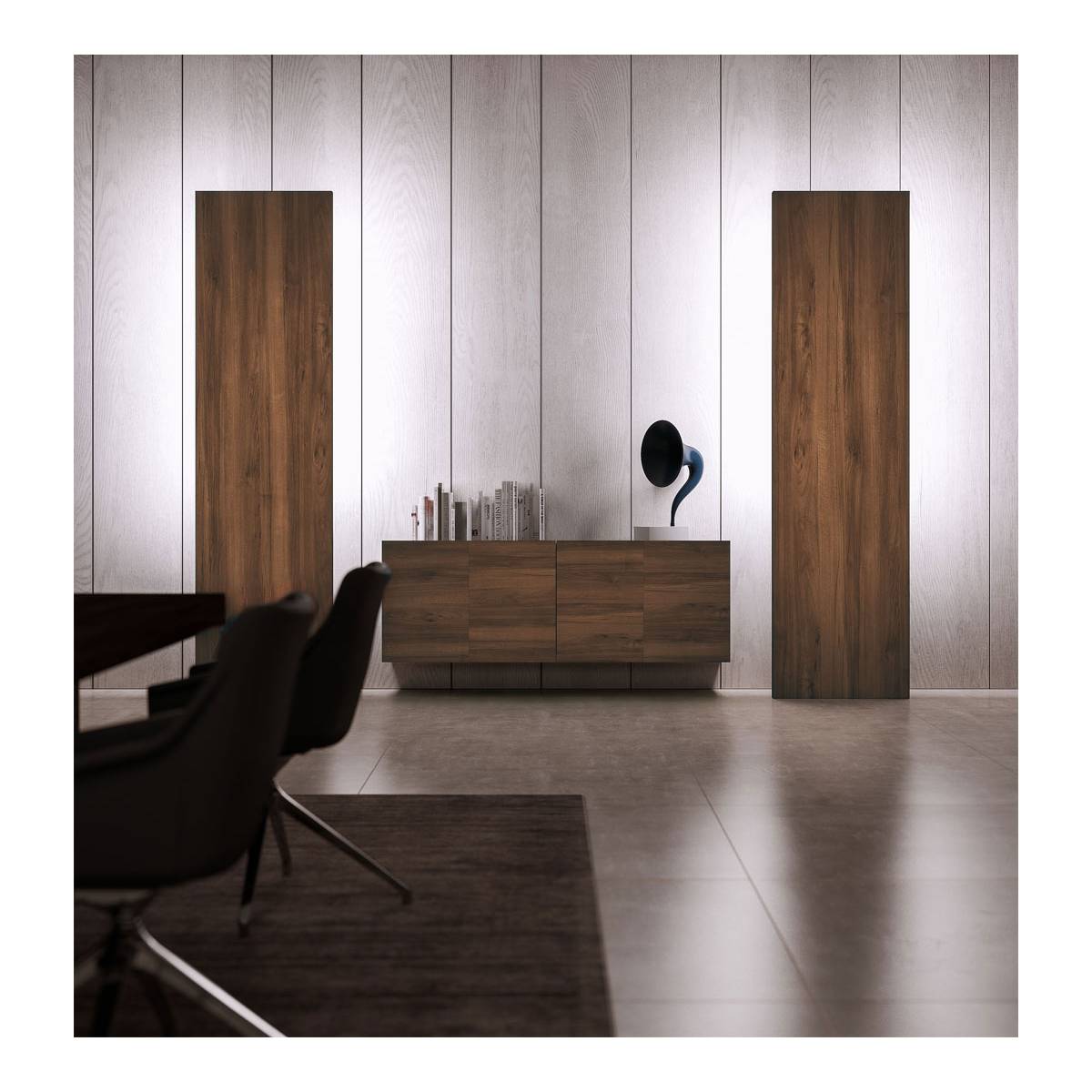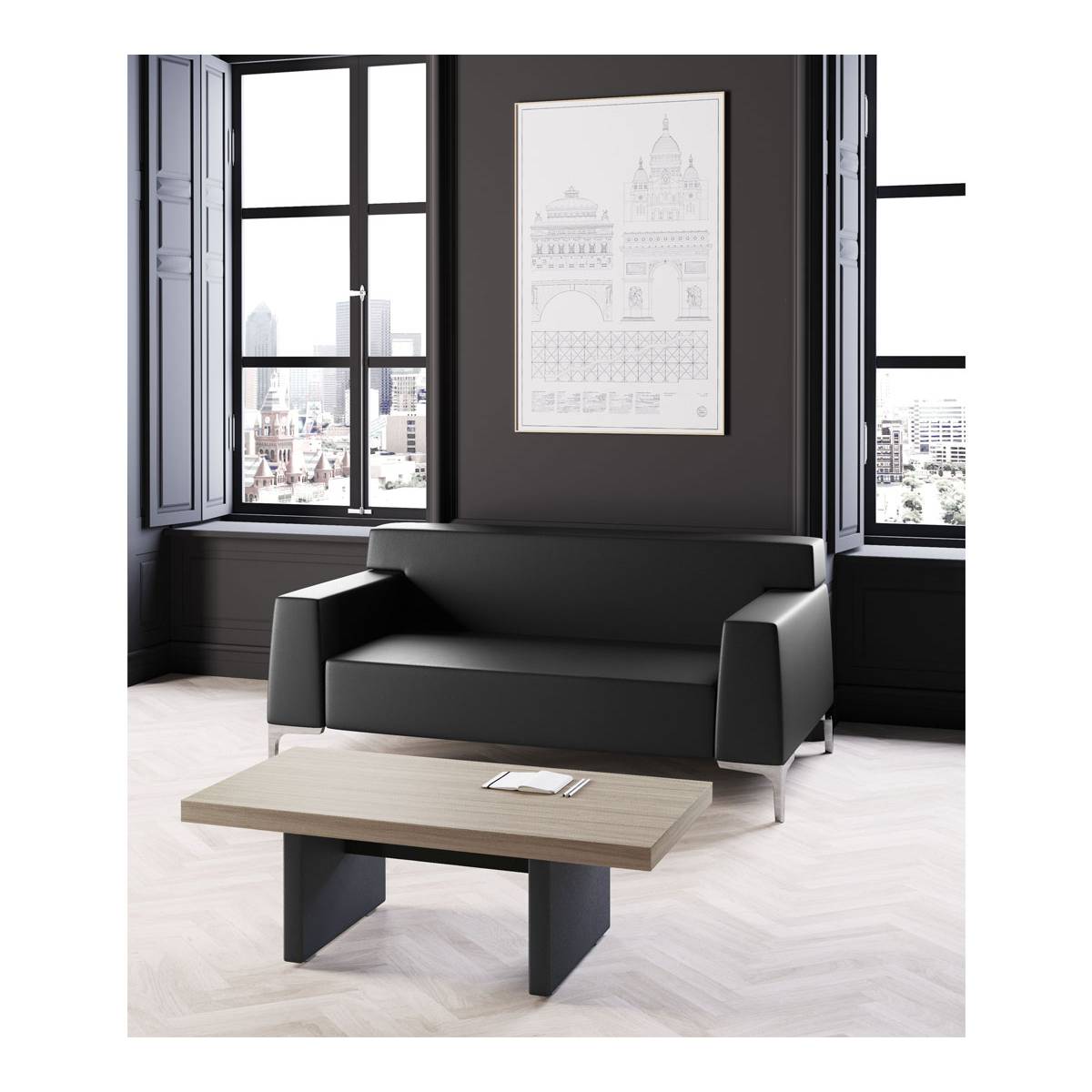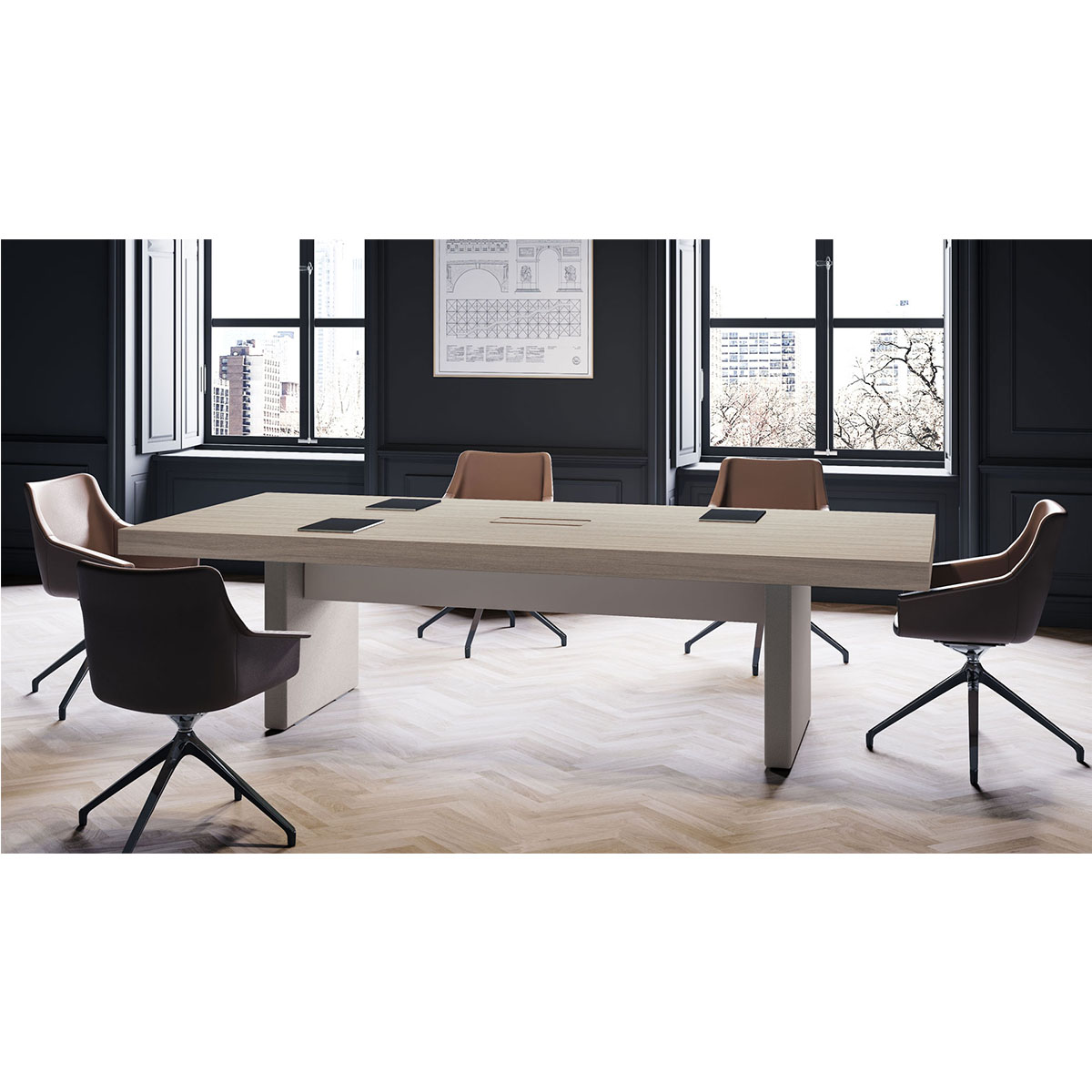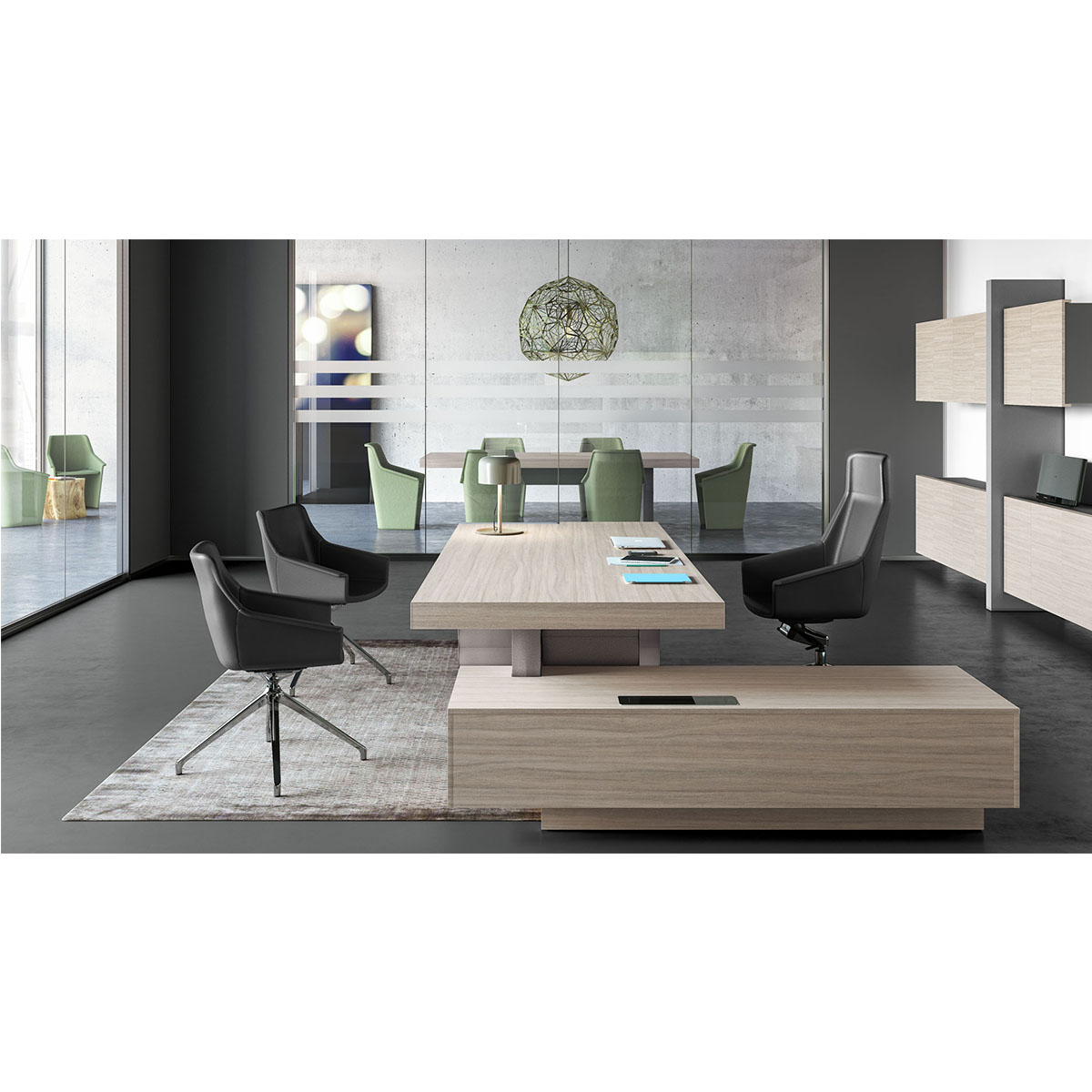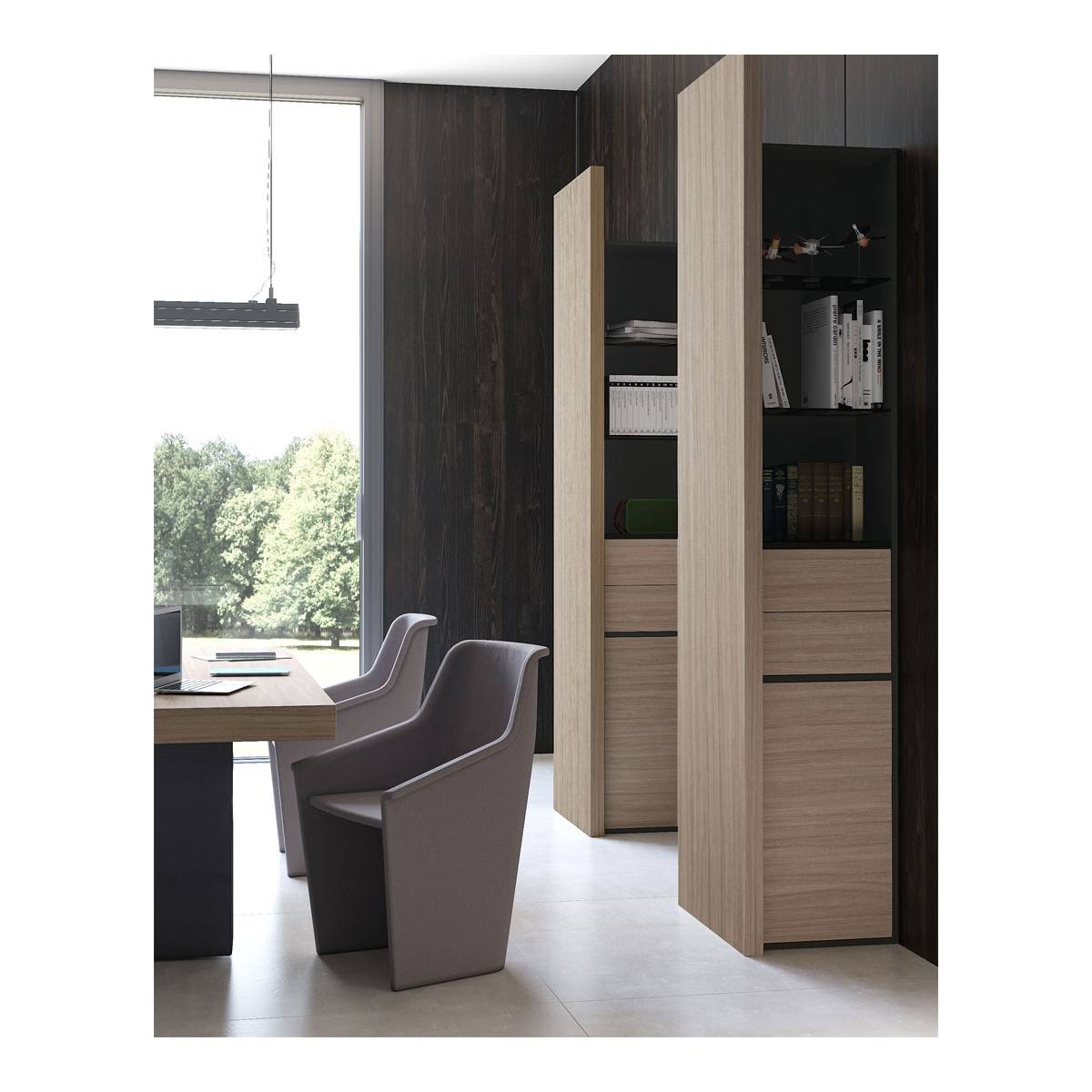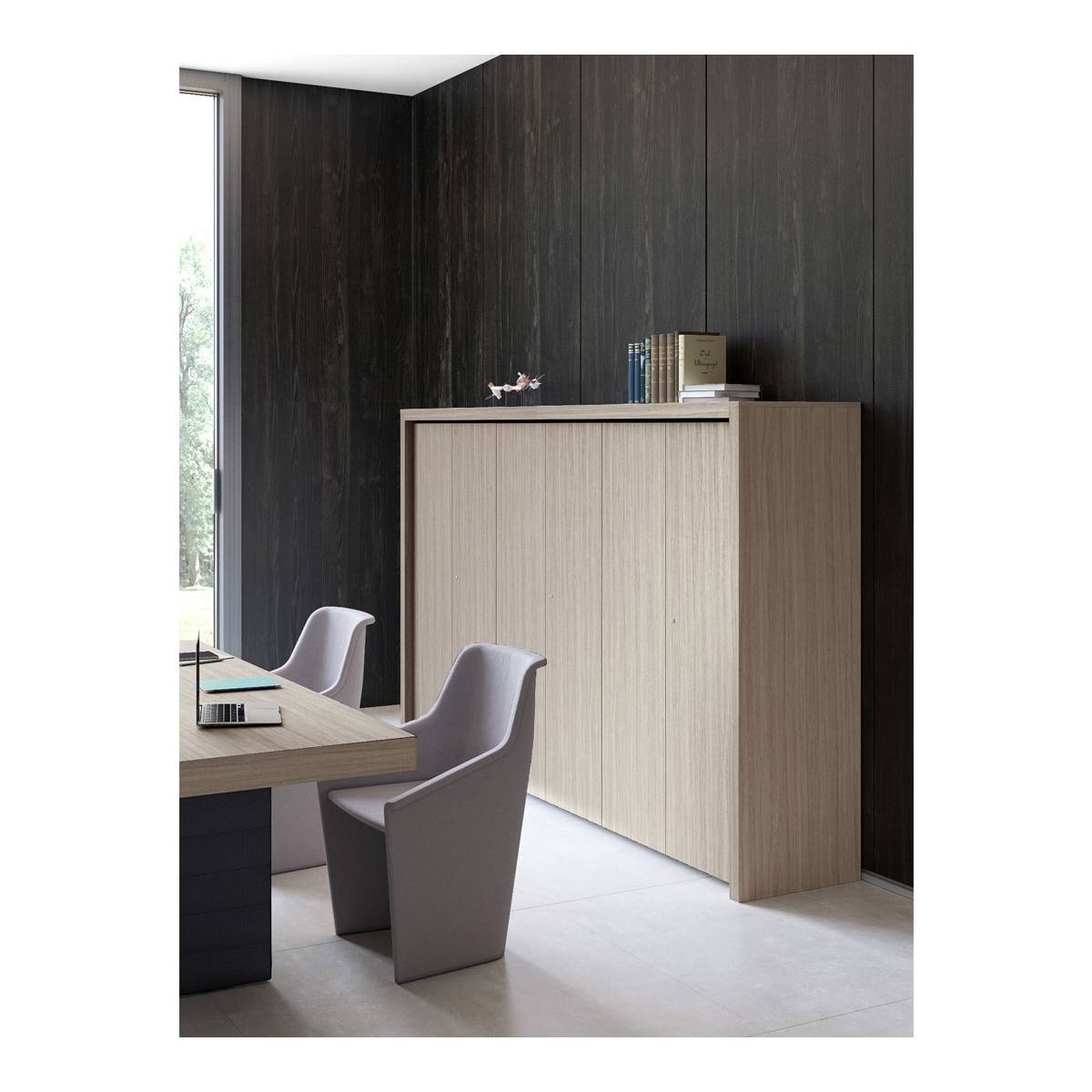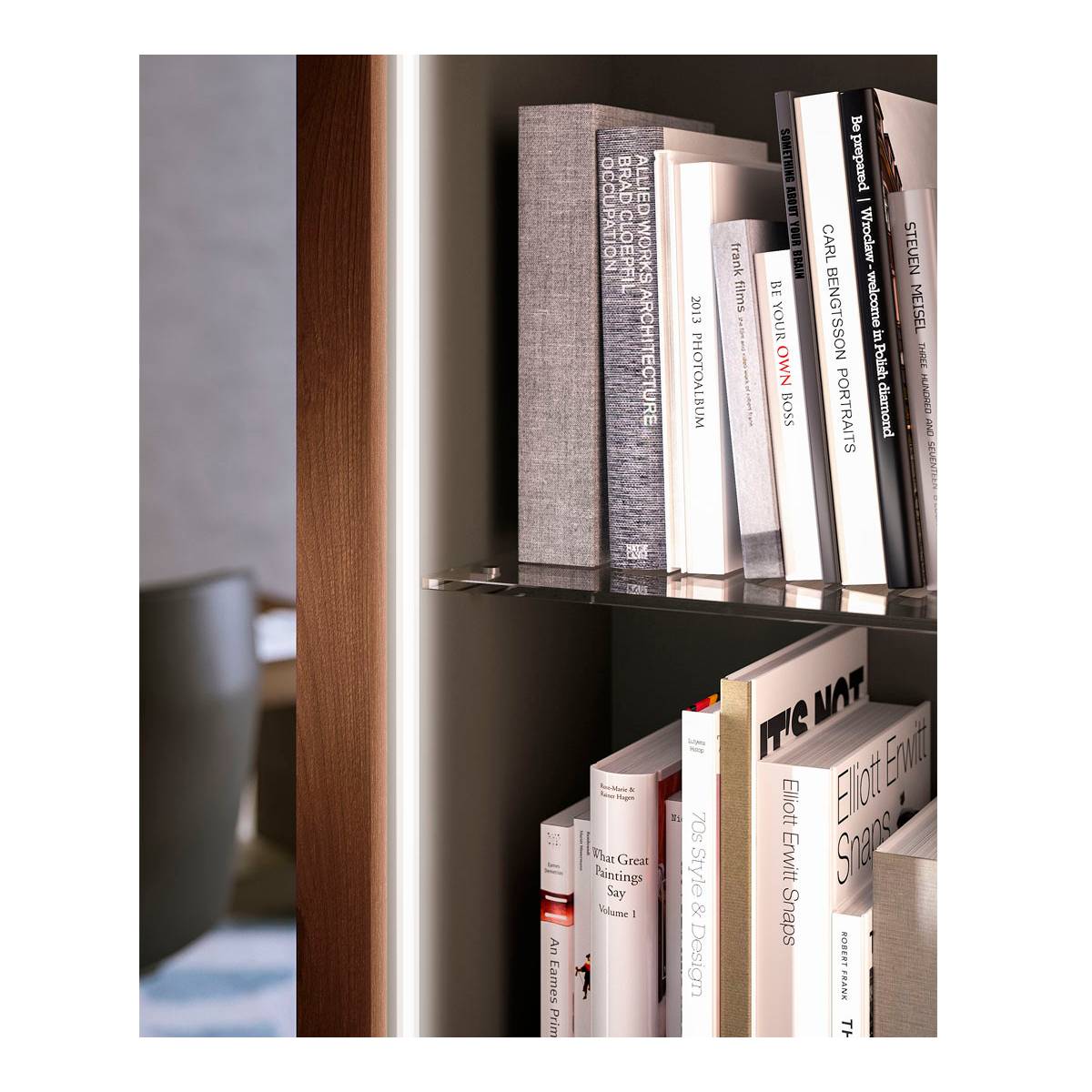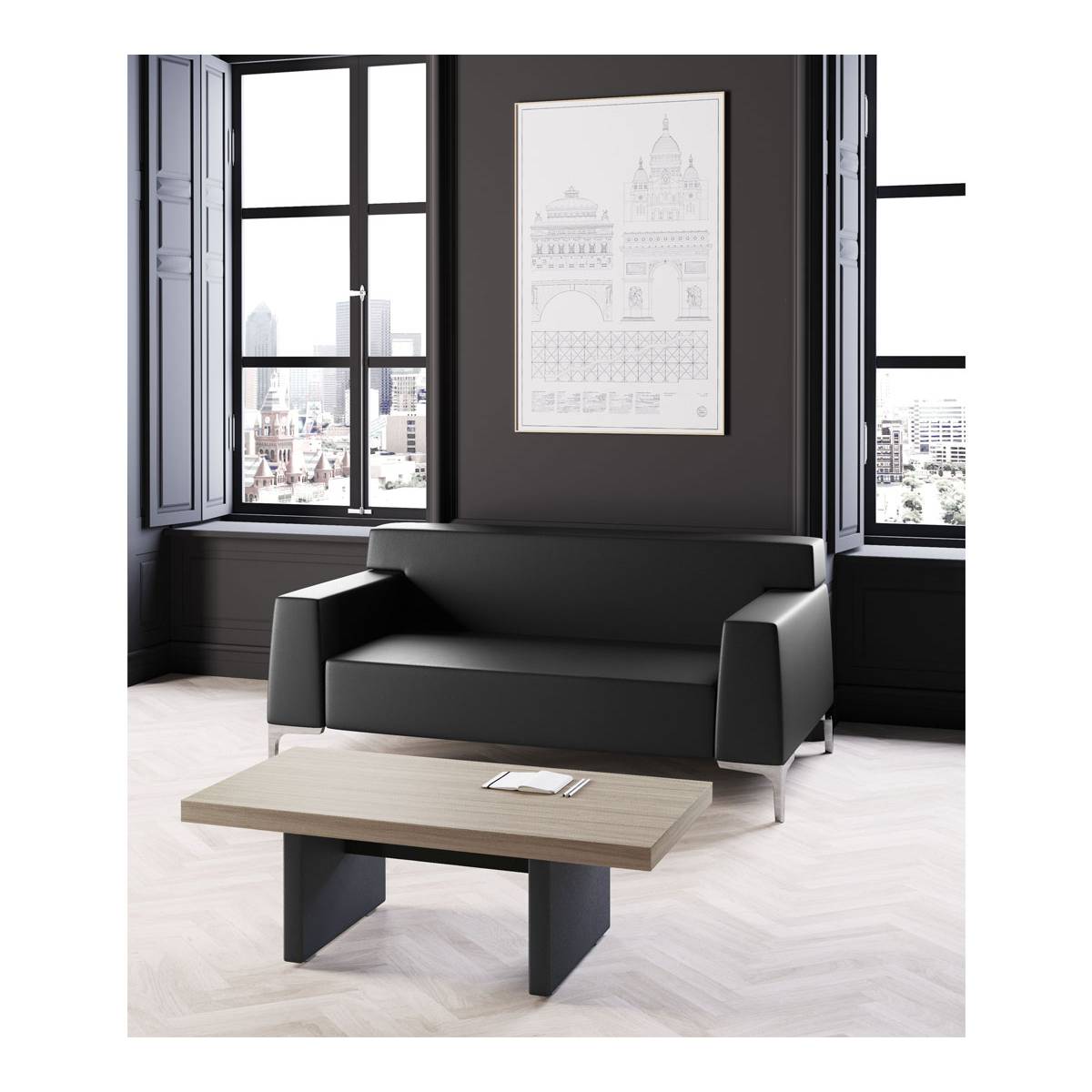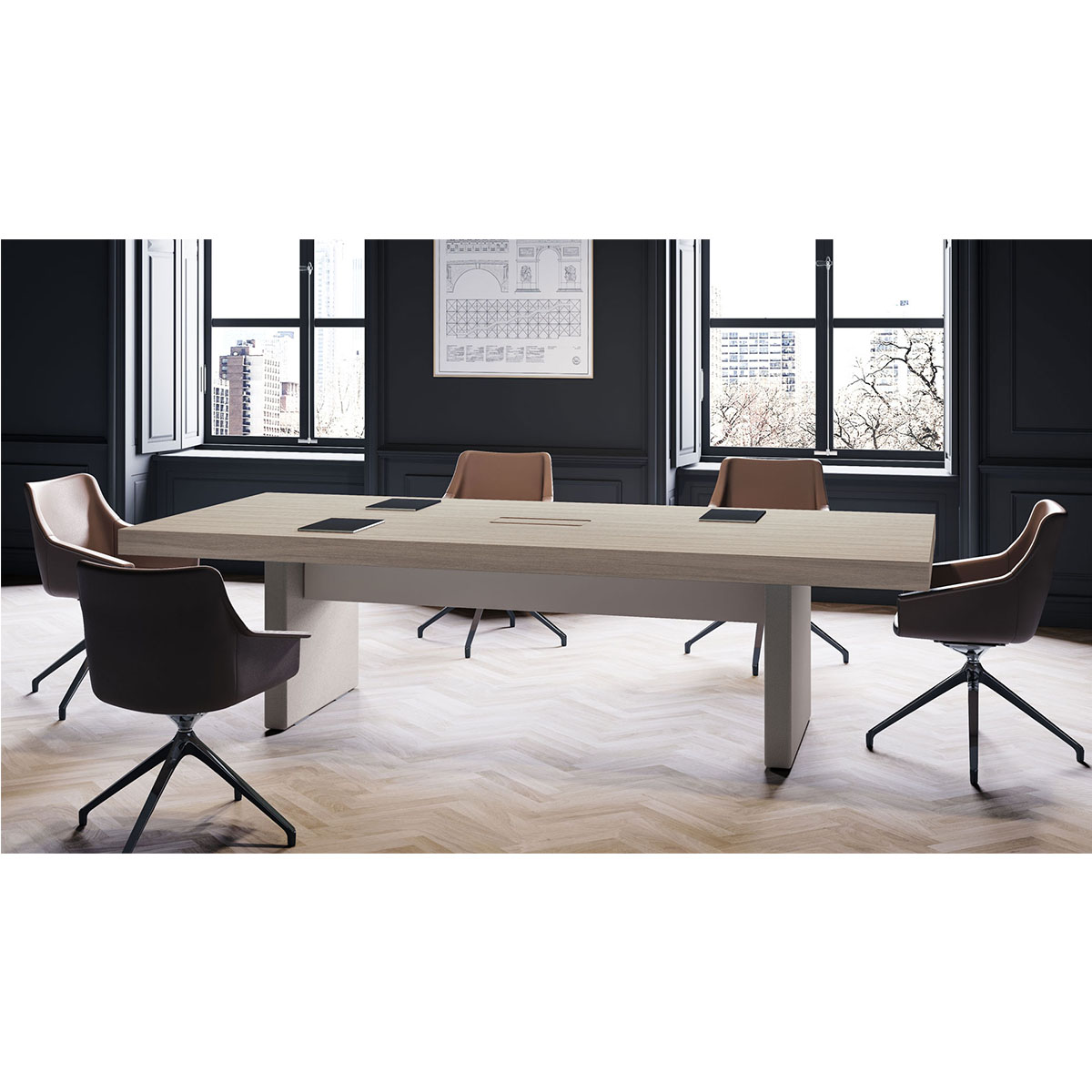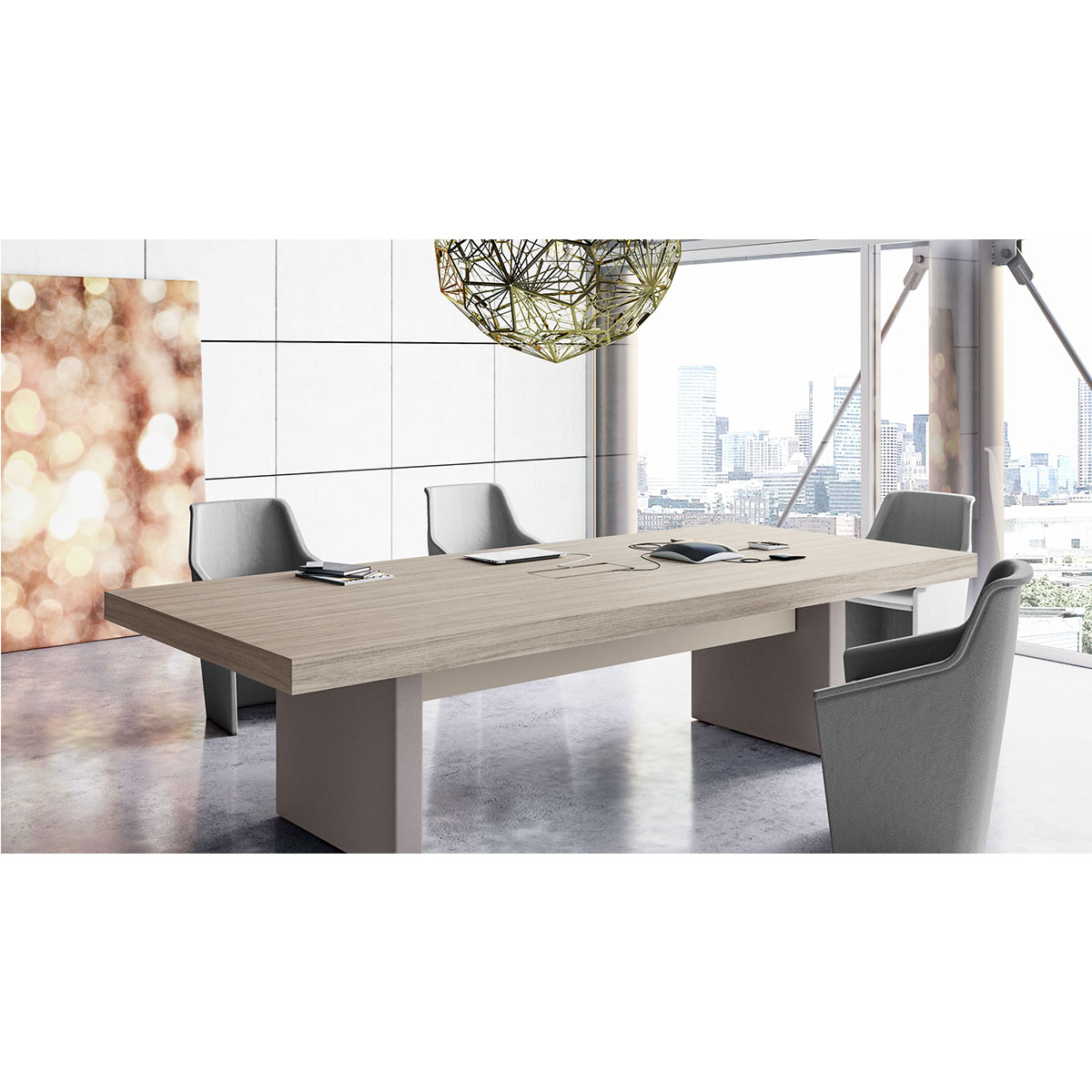 Jera
Jera is a play on vertical and horizontal elements. Jera is a tangible, industrialised sculpture.
The project's strength lies in its thick planes, joinery between planes and the vertical and horizontal overhangs.
The desk is available in a left and right version. It features an extension of the monolithic forms, combining emotional design and practicality. The furniture is not conceived as a fixed composition but as elements separate to each other and combinable.
All elements composing the Jera® line are characterised by monolithic aspects and a volumetric weight, the inspiration behind the name of the series.
Program
Jera
Production
Las Italy
Features
• 90-mm thick MDF worktops with 3d-foil finishing;
• Panelled structure with 3d-foil or eco-leather lining;
• Supporting side drawers set and service furniture;
• 3 wood finishes for wood panels;
• 2 eco-leather finishes;
• Modular totem furniture with doors, drawers and open storage;
• Led lighting for totem furniture;
• Storage units without handles available in 2 different heights with push-open and soft closing system;
• 50-mm tops and side panels for storage units;
Designer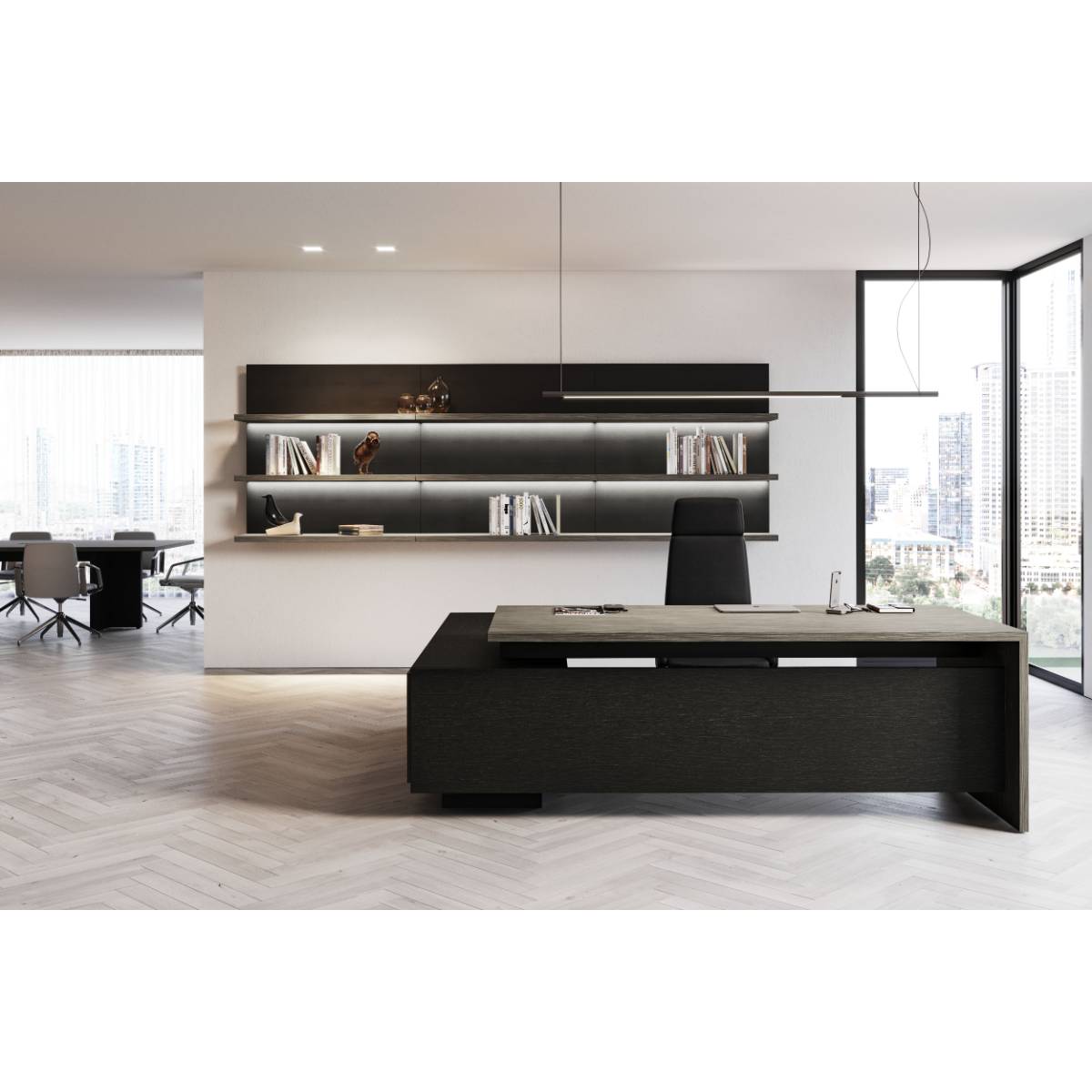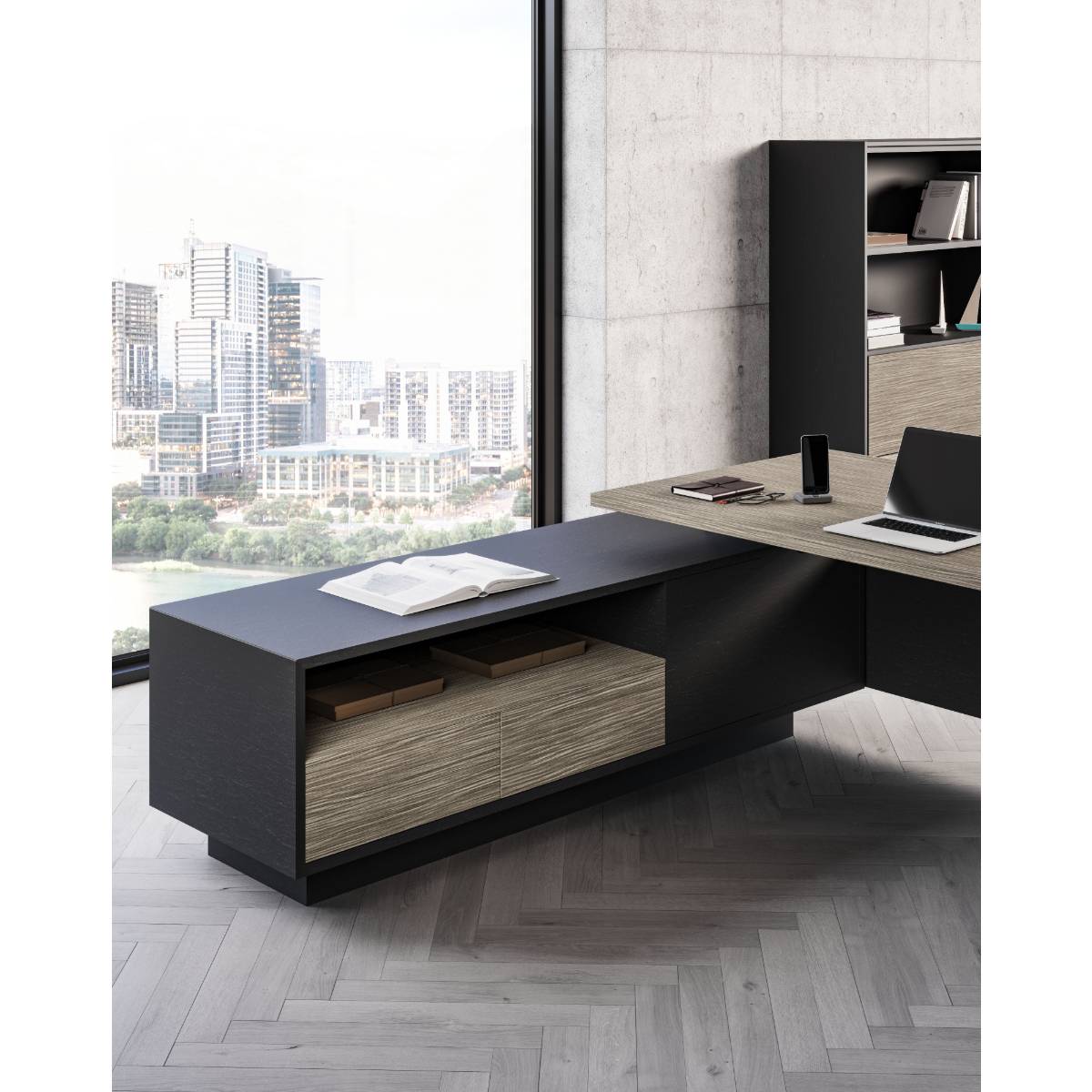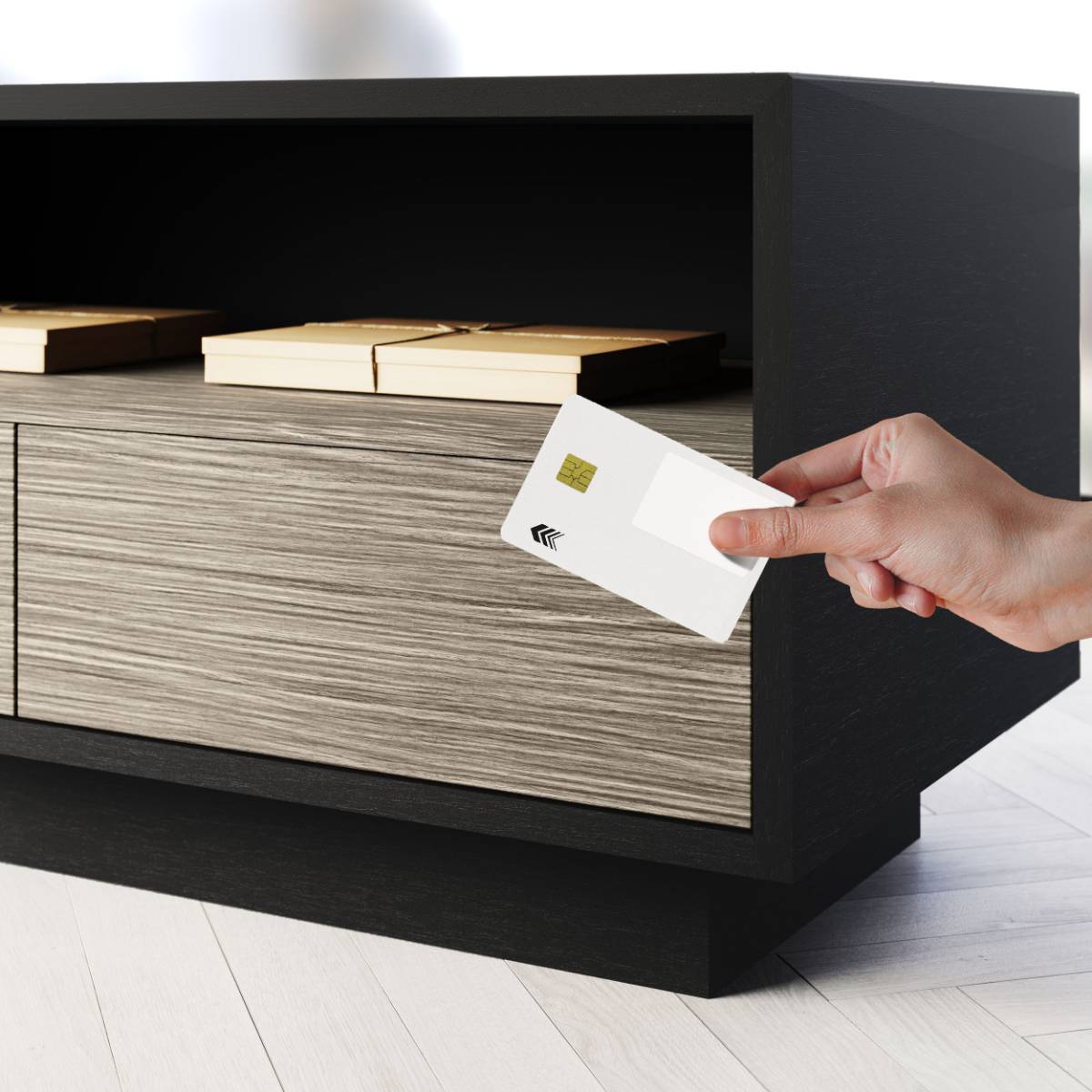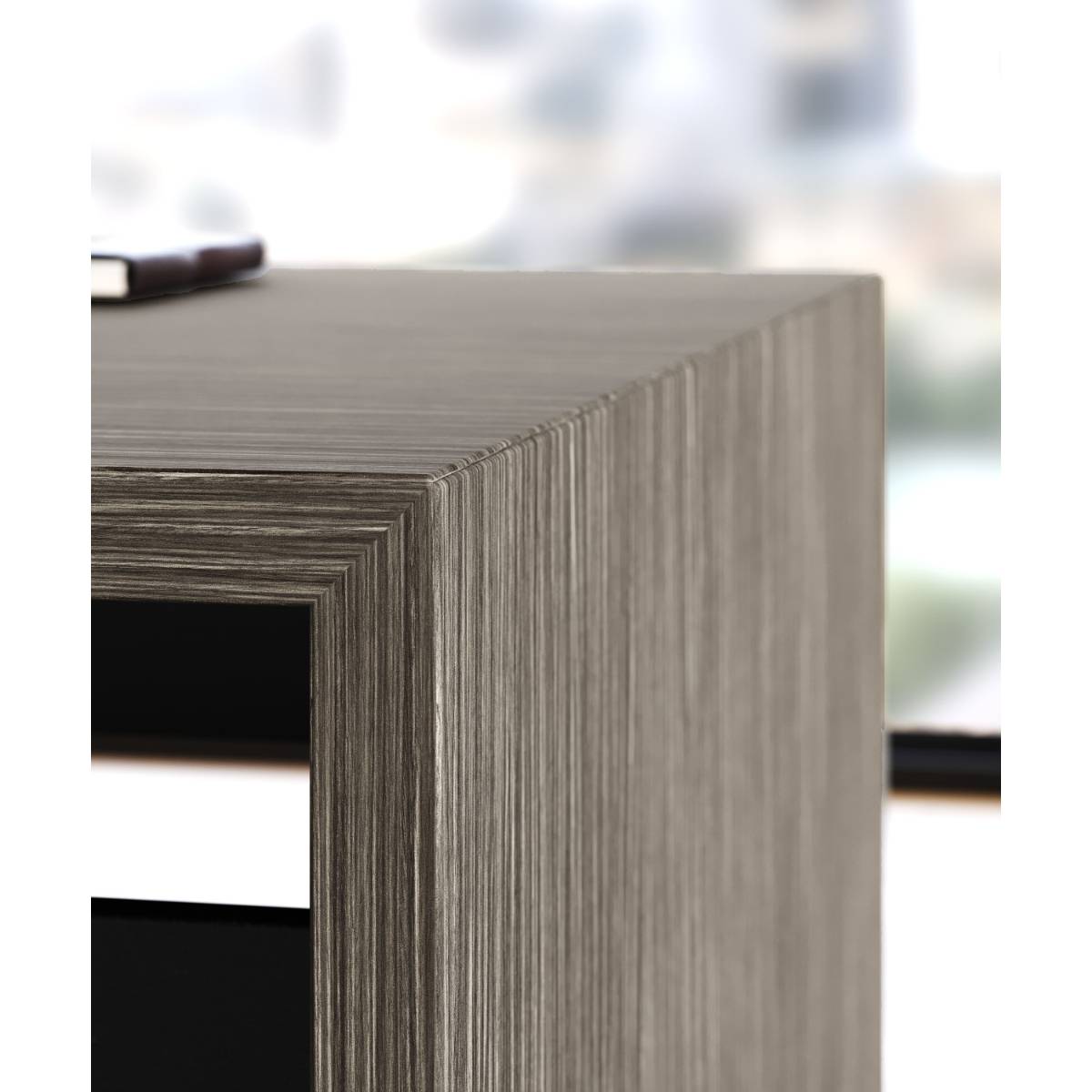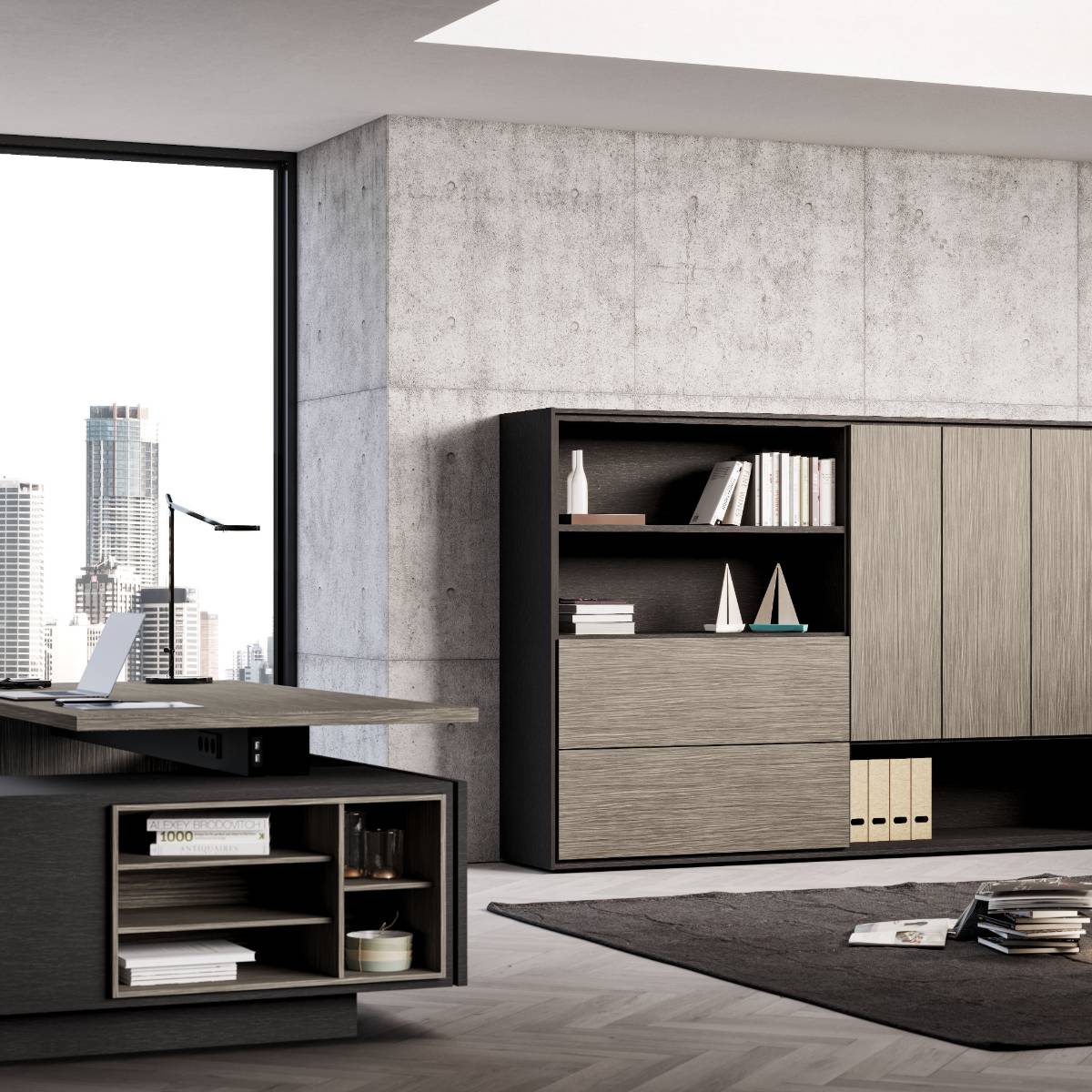 Elite
Executive collection where the worktop integrates with the structural base which also has a storage function. The only finishing features are the tops and doors of the drawer unit. A functional workstation embellished by wall panelling with shelves and optional LED lighting.
Program
Elite
Production
Las Italy
Features
• Tops in various finishes and one-colour frame
• 45° between tops and sides
• One-colour frame with drawers or supporting service unit
• Wired beam under the top
• Wood-pattern melamine finishes
• plain-colour FENIX ® laminate, scratch and fingerprint resistant
• reconstituted wood veneer finishes
• Two-height storage units with sliding or hinged doors or drawers
• Storage doors in framed back-lacquered glass
• Wall cabinets with hinged doors
• Wall panelling with shelves and LED lighting as an option