WOOCOMMERCE
RECENT PRODUCTS
Display recent products using WPBakery Page Builder
OXI optimizes workspace meeting both the individual requirements of each worker as well as the overall organization's functional job tasks.Especially created to provide the modern office with maximum flexibility, which permits ongoing redesign and updating of the workspace. Change is constant.Business demands it. Imagine not just one office but hundreds of possibilities in one product line, to achieve maximum job productivity.The space created by OXI is at once both dynamic and totally ergonomic. It is ideal for both the individual as well as for encouraging teamwork.
Prestige lines and finishing, modulated shapes and sizes, facilitate collaboration and visual contact; then the various tools needed for electricity, wide and easy-to-check wire management container, make I-meet that perfect environment, for functional and highly representative meetings. I-meet fully responds to the different furnishing needs of a room where you can meet your team, customers or just visitors.
The importance of introducing oneself, well. Nice is the reception system of LAS Mobili designed for not passing unnoticed. Nice welcomes and it does so in the best way: with the elegance of its rear lacquered glass; with the sophistication of its finishing, shiny and matt; with the frontal faces in back lighted satinized glass that mark and orient the reception area; with the functionality of holding elements that become integral part of a sophisticated design. Bright signs, materials in contrast wisely mixed, lines perfectly rational. Nice, very nice!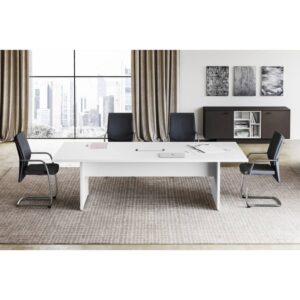 Versatile and rational, Delta is the new Las Mobili system, equipped with all the necessary elements for remarkable but absolutely functional office furniture. Desks and extensions, tables for meeting rooms, coffee tables, cabinets and paneling: a complete range of solutions to fulfill furniture needs of absolutely any space, however small.